Using Amazon Affiliate Marketing in a Structured Blog Post to Generate Sales
Hello everyone, and thank you very much for stopping by the blog today. In today's post, I am going to divulge a method to effectively earn a great income – up to $2,000 per day even – by using Amazon Affiliate Marketing tactics. The Amazon Affiliate Network is very user friendly, very lucrative, and will give you a simplistic way to earn immediate or residual income.
We are going to be able to do this by using a 'Top 5 approach' for a blog post.
What you are going to want to do first and foremost is to find a niche. A broad niche is sort of like a whole spectrum, which would be like fitness, sports, etc. Then you need to find a target fitness market, perhaps, as an example, yoga. Now, by finding a topic or niche you want to work with, you are giving yourself the control and ability to promote a product or products that are either viral products, products in which you believe in or know a lot about, or products that are hot sellers.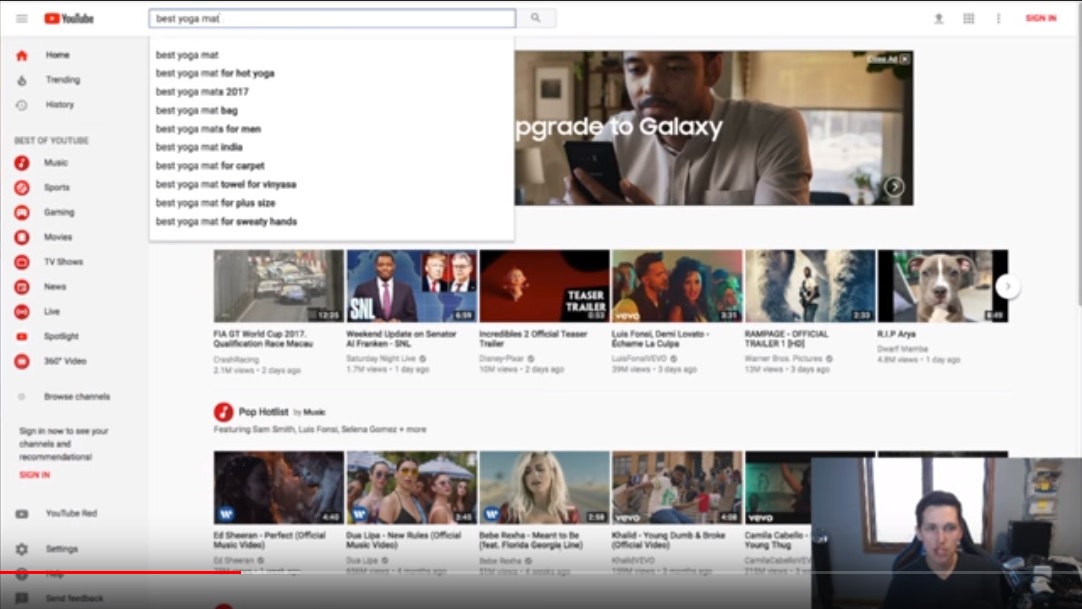 You can go into YouTube to do some quick searches to try and come up with a good target product, by simply typing in 'best yoga ____' and watch the blank fill in itself simply by letting YouTube do the work for you based upon videos already uploaded on the site.
So, you've decided on Yoga as your topic. Well, it's great that you've got a topic, but now you need to drill down and think about the types of products you could promote in the yoga niche that would be most beneficial to those who are interested in yoga. Ask yourself, what types of items are important for those who practice yoga? From there, you could maybe drill down to a yoga mat. Maybe you could drill down even further and get more specific, and settle on a 'Hot Yoga Mat' as your product. This will be more target specific and will appeal to someone who is interested in Hot Yoga as a general rule.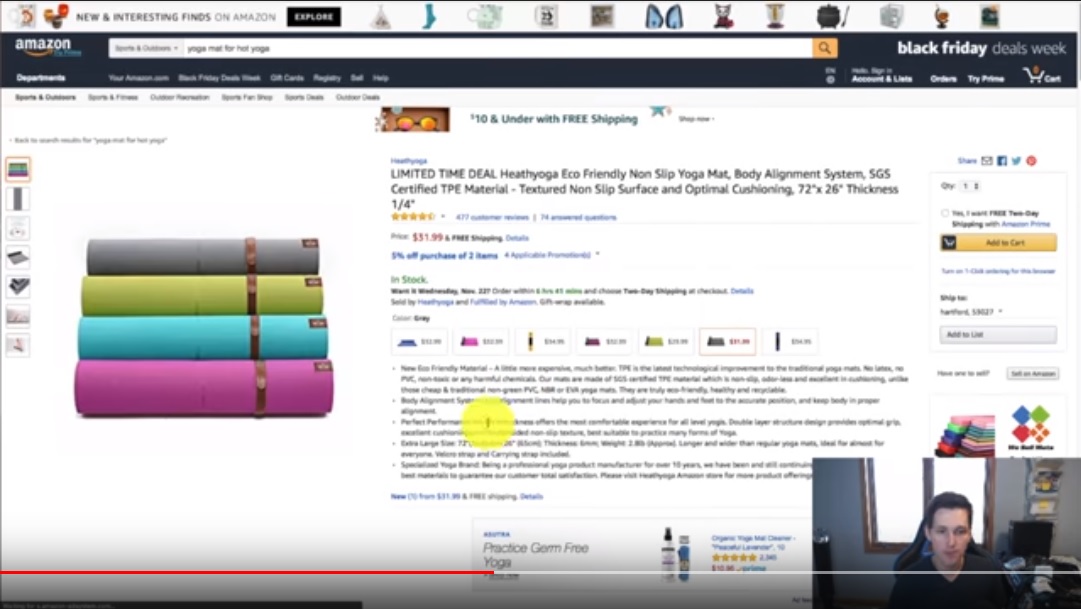 From there, you are going to want to go onto your Amazon account and search for Hot Yoga Mats. Amazon has the affiliate program built right into their website. The cool thing about Amazon is that most people already have their credit card info saved in Amazon, or already have a Prime membership. This allows for a quick, easy transaction with a website they already know and trust. That makes the Amazon Affiliate Marketing platform work so much better than other platforms on the market.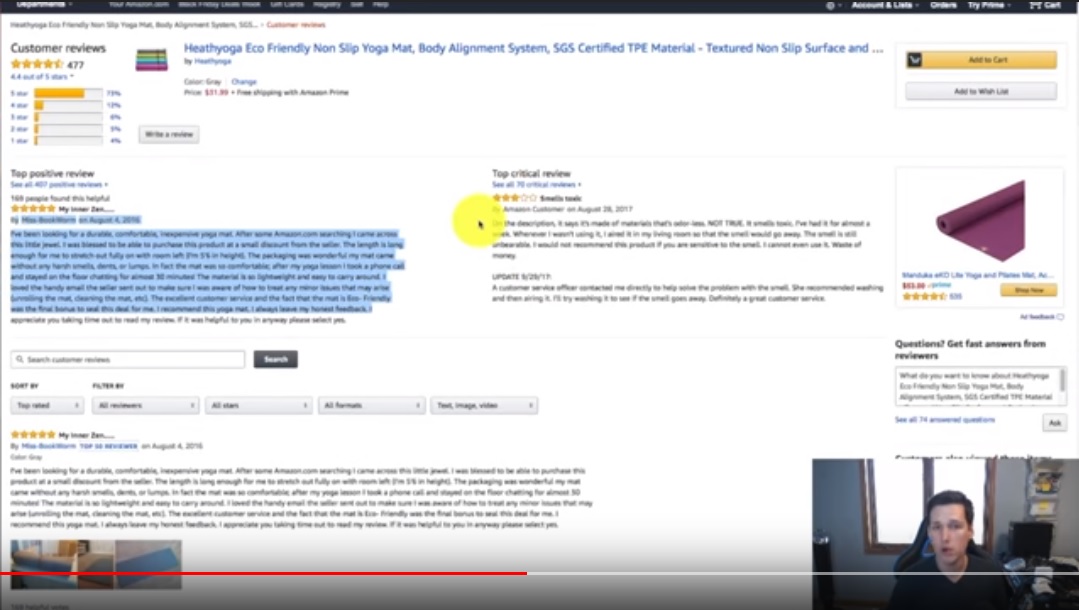 Another great thing you can do is to scroll down on each product you click on, and read testimonials and reviews. You can even copy and paste these into your blog post to use as testimonials as to why people should purchase this product. It gives credibility to the products you are promoting.
Now, it's time to structure your blog post. This is the method to the madness, so to speak. This is the way you will earn your income.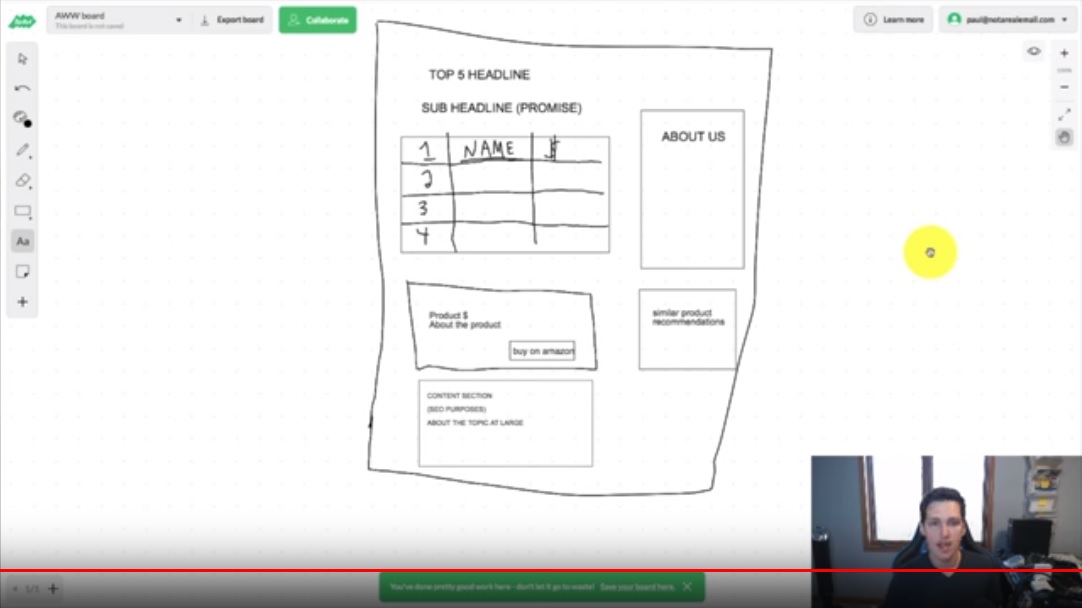 You are going to need a title, and a subtitle. The title should read something like, "Top 5 Mats for Hot Yoga'. The sub headline is going to say something like, "In this blog post, learn how to find the best mats for Hot Yoga that are a perfect fit for you". Then, you will include a picture of yourself or your company off to the side, and include company info so people know this is a real page and not just a spam bot page trying to steal people's information and hook them into a sale. From there, underneath the company info, you are going to want to recommend similar products. Your blog post content will go in the middle of the page as per usual.
Now, in the blog post, you are going to want to list the name and price points of 5 different products. This will help people narrow down products they want based upon price ranges they are willing to spend on and can afford. This section should be put into a table format to keep things more organized and concise. You can put this at the top of the blog post under the sub headline, and then below that table you can go on to speak about each product in its own section, where you will also put in the affiliate link to the product where they can purchase the product or view more about it on Amazon.
At the very bottom of the blog post, you are going to have what is known as a content section. This section is basically structured for SEO, where you will input keywords and have your bolding, italicized wording, and underlined wording. This is where you speak about the 'topic at large', so to speak, and use as many keywords to pull people into your blog post as humanly possible. This section is important, so don't skip out on it!
That's basically all there is to putting together a blog post and using Amazon Affiliate Marketing aside from actually promoting the post itself. You can share the blog post anywhere you normally would, whether on Twitter, Facebook, Instagram, and forums and groups you belong to to generate sales and views.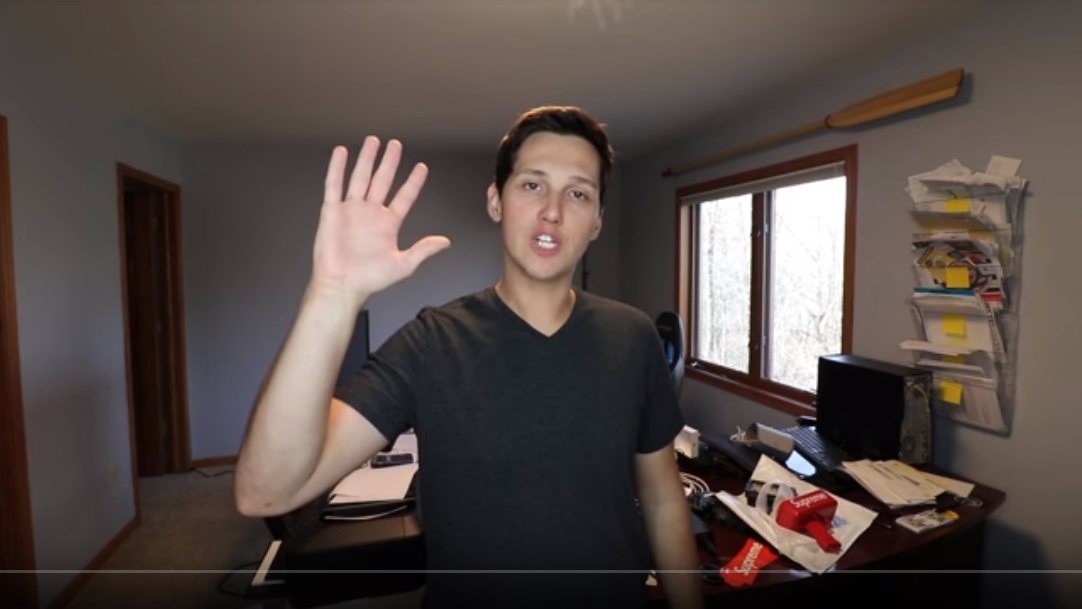 I hope you've enjoyed today's blog post and have learned something new about using Amazon Affiliate Marketing and how to structure blog posts in conjunction with it to generate some great income. Stay tuned for the next blog post, and be sure to subscribe to my YouTube videos and follow me on social media for your daily dose of awesome.
Free Affiliate Marketing Masterclass: https://www.pauljames.com/apl
Facebook: http://www.facebook.com/hellopauljames
Twitter: http://www.twitter.com/hellopauljames
[vcex_button url="https://www.youtube.com/user/iampauljames?sub_confirmation=1″ title="Click Here" style="graphical" align="center" color="black" size="small" target="self" rel="none"]Subscribe To My YouTube Channel Here[/vcex_button]