Amazon Affiliate Marketing – No Website Needed
Are you interested in learning more about becoming an Amazon Associates member – without even having a website? This is a fantastic way to make some extra cash, and who couldn't use extra money? If this sounds like something you're interested in, even without a website, I have got some interesting information you may want to hear. So, sit down, pull up a chair, and take notes – because this is for you.
If you don't know what Amazon Associates is, it's basically a program that allows you to make a commission off of your favorite products on Amazon simply by recommending said products. Sounds simple enough, right? Well, it sort of is. You just need to learn the ropes and learn your way around a few different roadblocks.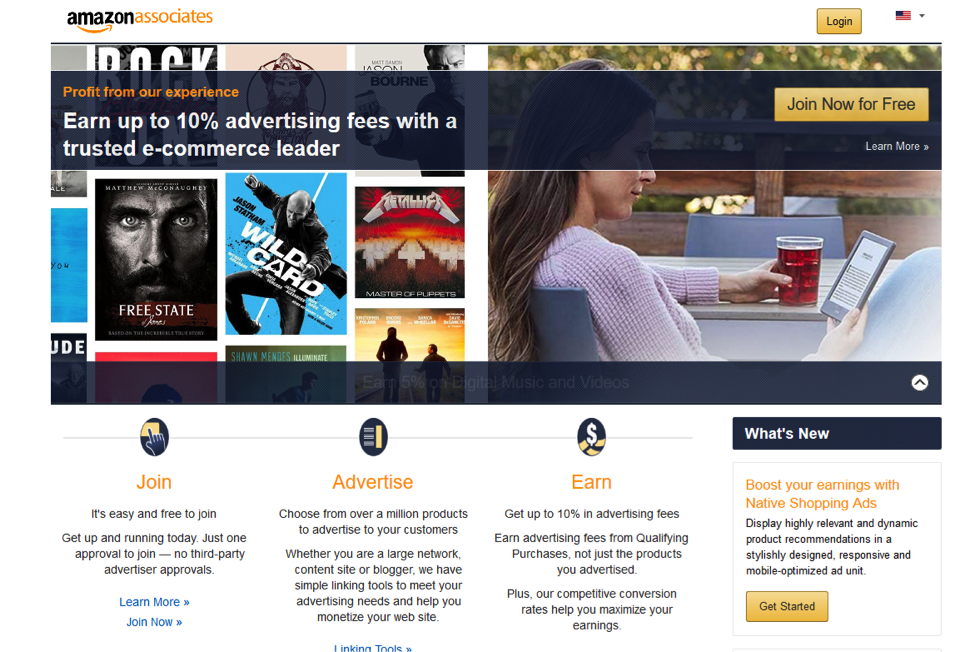 Now, normally, most people believe (and rightly so) that they need to be a webmaster, or, own and operate a website where they can promote the products Amazon has to offer. This is normally the case, however; it's possible to make it happen even without a blog or website.
Here's how.
To get started, we are going to join the Amazon Associates program which will allow you to promote any product you want (they will supply you with a link to the product) that you can use to promote the product to friends or family, or on social media, or even in your own YouTube videos. As a tip, be sure to sign into your Associates account every so often, otherwise your account will become inactivated.
A great place to start is to think of things you love, or are passionate about, to promote. Lets say you love rock climbing. You could also do a Google search for that topic – as an example, 'rock climbing holds' as a specific keyword. You will see a couple different name brands – Metolius and Rocky Mountain brand, namely. We will target one brand by picking out a keyword and 'piggy back' market off of those and sell their product. You will then use YouTube to create a live event, which will boost your keyword to the top by using keyword syndication. The reason being is, Google owns YouTube and this will get people interested in your video or link – and when Google thinks something is becoming a viral topic, they will boost that spot up, which will essentially get you more views. Makes sense, right? This will give Google the idea that your keyword is going viral by syndicating it to a bunch of social media networks at once. This is the key to utilizing Amazon Associates without a website of your own.
One of the keywords you could use is 'alternative'. Example: 'Rocky Mountain Climbing Holds Alternatives'. By using the keyword 'alternative', you are opening up a wider audience because many people want to know the alternatives and other options alongside the main brands.
From there, you would use the key phrase, as an example, Rocky Mountain Climbing Holds Alternatives.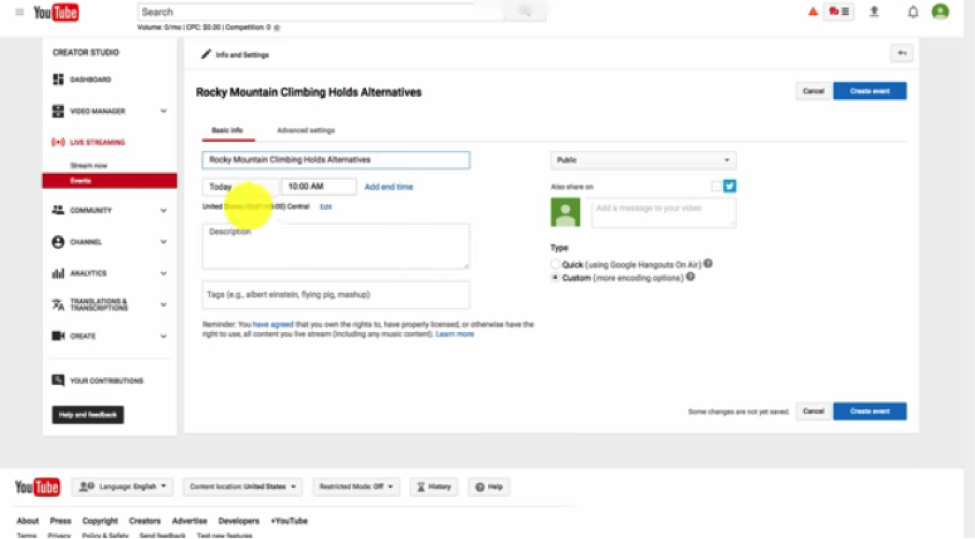 So, schedule the event to your designated time – it doesn't have to be live, it could be a slide show if you'd like. You will use the same key phrase for the tag, and the description followed by the link to the product. You will then include your Amazon Affiliate link after finding the product you'd like under your Amazon Affiliate account. Search up, 'Metolius climbing holds', and choose the one you'd like. You could try to use the best deal, or the highest priced product as you would obviously make more commission. So, copy the x code, and paste into the description following the initial description you wrote. You can then follow the code with a short description of what you are linking to.
From there, click 'create event', and choose a thumbnail. A thumbnail is a great idea to get more views.
Now, we need to grab the URL of our event (a regular YouTube link, essentially) and syndicate through all of our social media as quickly as possible. This will help push the video to the front page of Google, hopefully. You can use a tool to get the job done. I like to use the program SyndLab and recommend it because it does the work for you and gets the job done much quicker than if you were to go in and manually insert the URL and promote for yourself.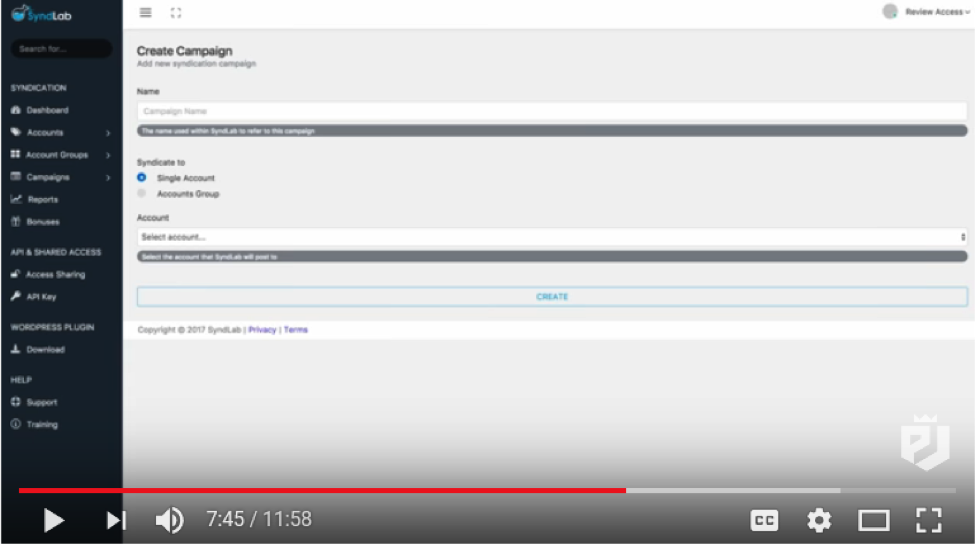 You don't have to use a program like this one, but it does make the job easier.
To post to social media on SyndLab, you would create a campaign and then name it, as an example, 'climbing alternative.' From there, you would create a group and send to all of your social media networks, such as Facebook, Twitter, your blog, LinkedIn, and more, and then fill out the information that follows. Simply add the link to the video and title, and add a blog post title to the blog post section so your post will have an actual name. Just be sure to add the link in all applicable sections, and titles where necessary, and then add applicable tags.
To the video editor section, attach the video and hit save. After that happens, you're done!
From there, you will see the 'Reports' page – and obviously, it won't be posted as of yet, but if you refresh in a few minutes you will see the different accounts already having posted the video.
If you then do a quick Google search, chances are you will see your video/affiliate link right up there at the top. This is good; this is what you want!
This is the strategy I use to make money without having an actual website, and I am very successful in doing so. You are encouraged to give this a try – it's much more simple than you might think.
If making some extra money every month seems like a good idea to you, and you've been toying with the idea of joining the Amazon Affiliate program for a little while yet haven't made the jump as of yet, what are you waiting for? Take charge of your financial situation and give this a shot. What have you got to lose?