Promoting Ads and Offers using CPA Marketing
Hey everyone! I hope everyone is doing well, and I hope you're excited to learn something new about making money online today.
For today's topic, I want to talk to you about how you can make money by posting ads online. The first thing you need to do is to figure out your traffic source. Basically, that entails a way to direct traffic to whatever you're offering from a source such as Facebook, Twitter or Youtube, among others. As far as having a traffic source goes, you have a couple of different options. Today, though, I am speaking namely on CPA marketing. You could use affiliate marketing – but, that only works if you have those 'connections', or are well known, or ads. I like to use Facebook and AdWords, and I will be speaking about how to use Facebook in today's blog post. Today's post is focused around CPA Marketing, or Cost Per Action Marketing.
Next, you need to decide on an offer. This works great for CPA Marketing. A great site to use is OfferVault.com. If you're a beginner in CPA Marketing, I recommend you start out on PeerFly.com and Commission Junction, and their site is CJ.com. They are both very easy to use. I personally got my start on Commission Junction, but had I had the chance to do it all over again, I would have used PeerFly because it's more simplistic for beginners, and you can clearly see what the offers are.
If you'd like to take a more traditional route and promote an actual product, you could use the site JV-Zoo.com or ClickBank.com. But if you're looking for a wide range of offers to promote, I recommend CPA Marketing.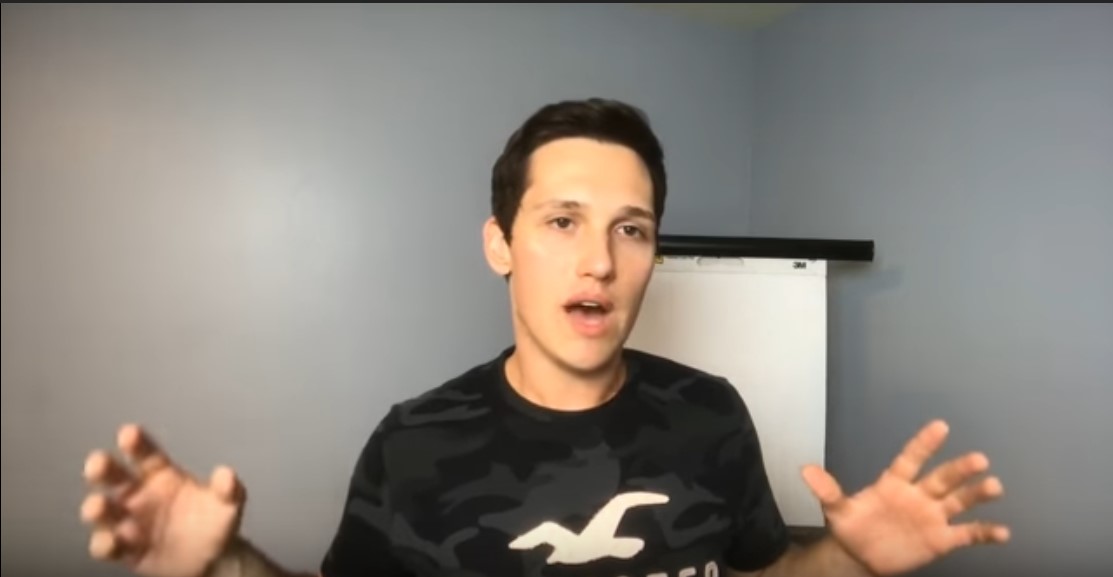 I want to use a sort of diagram to show you how to direct traffic from your Facebook, Twitter, YouTube or other online social media networks to your actual offer. Most of you use Facebook. Facebook is a great tool for marketing. Ads on Facebook are also a great tool to use to promote your products or offers. However; here's the catch: Facebook hates advertisers. It's really strange to me, but they do. You pay for an ad, yet Facebook doesn't want you to use their platform to actually make money – unless you have something to offer their users in between. I have seen Facebook ban people's accounts over directly linking to an offer. If you're lucky, they will just remove your ad. Here's the way (or, my way)  around it.
Directing Traffic to a Bridge Page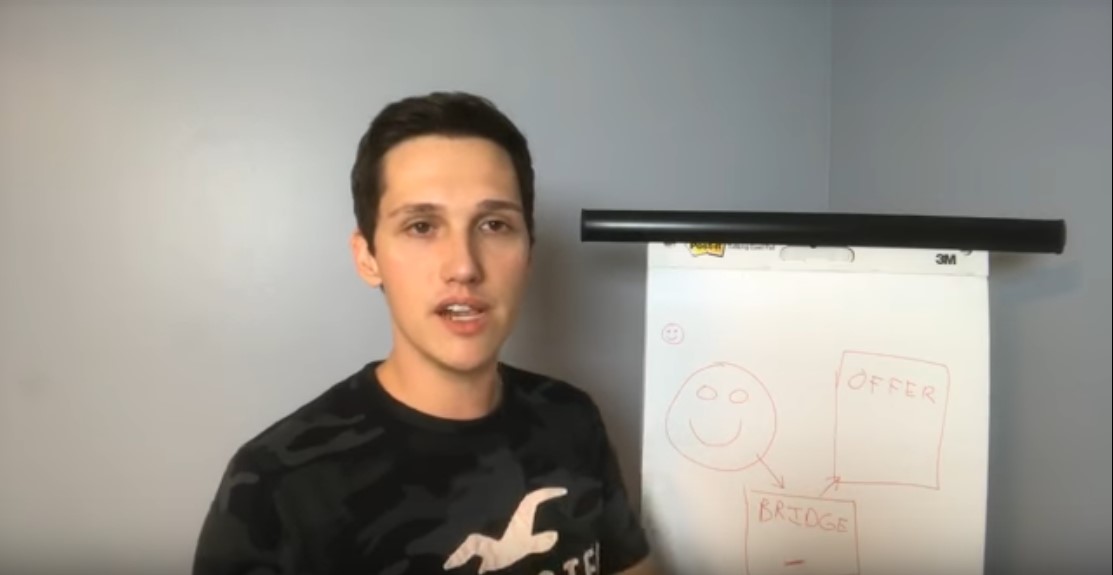 The way you would work around this snag is to create what I like to call a 'Bridge Page'. The bridge page can be anything from a blog post, or a piece of some sort of content online, that pertains to the topic you are offering or advertising, and at the bottom of the page, you can include a link to your offer or product. Facebook doesn't mind if you promote your bridge page and include links to offers so long as you actually share valuable content that their users can gain something out of. You might be asking, "How do I know what topics to cover that are going to be harnessing viral type content and get lots of views?" Well, I like to use a website called Buzz Sumo which will allow you to input a keyword and do a search for viral pieces of content, and from there, you can create your own piece of content sort of based around the top results, making sure it's similar to the top articles you have found, and include your link(s) to your offers or products within the content piece.
Utilize Your Bridge Page for More
Here's something else you can do with your bridge page that I think is so awesome. You can set up a Facebook pixel on the bridge page, which will track everyone that visits your page. You might be wondering how you actually get people to the Bridge page. Well, here are a couple ways.
I call this option the 'Ninja option'. Let's say you're running an ad on travel. Head on over to Google and look up some of the top people in travel, or top websites, and you can include and target those who are interested in those topics or people, and direct them to your ad by creating a look-alike audience which you can use to advertise.
Make the Most of Your Affiliate Network
You can also talk to your affiliate manager for the website you might be using for marketing, and ask them to share a list of people with you who would be a look-alike audience, and you can target those people with your offer. Your affiliate manager makes money when you make money, so they will be willing to help you whenever they can.
Ask what the top converting offers are on the websites you belong to. Ask for tips in their forums. Ask the best ways to convert an audience are, and ask how to best promote the offer. Ask if they have access to an audience list that they might be willing to share with you. I use these tips and tricks all the time, and it works great for me.
I hope you've enjoyed today's blog post, and that you've found it informative and exciting. If you haven't yet done so, please be sure to subscribe to my YouTube channel to stay up to date with all of my new video uploads, live streams and YouTube only content. Turn on notifications to be informed of whenever I upload new content. As you know, I'd never steer my YouTube audience wrong, and I always want to help you succeed and prevail.
Until next time, have a good one!
[vcex_button url="http://hellopauljames.bigcartel.com//" title="T-Shirts" style="graphical" align="center" color="black" size="small" target="self" rel="none"]Buy Merch Here[/vcex_button]
[vcex_button url="https://www.youtube.com/user/iampauljames?sub_confirmation=1″ title="Click Here" style="graphical" align="center" color="black" size="small" target="self" rel="none"]Subscribe To My YouTube Channel Here[/vcex_button]