Hi Everyone, I'm glad you're here.
Today, I want to teach you a quick and easy method to make some pretty awesome money – anywhere from $500 per month and up and turn it into a recurring subscription every month where you just might have the opportunity to make even more than you could imagine every month. I use this method quite frequently, and I make far more than $500 per month per transaction many times.
The way you are going to do this is by making use of a little flaw inside of Google. Many business owners don't have the slightest idea that this flaw exists, and they might just be completely unaware that they have a Google listing. So, they have a unverified or unclaimed listing. There are three main reasons as to why a business owner would want to have their Google listing updated and claimed.
They are as follows:
With an unclaimed listing, Google has no idea whether or not a business is still active or not. Google has absolutely no idea whether or not the business is still, actively, in business because they have yet to claim their listing. So, by not having their listing claimed, the business owner is missing out on business due to the fact that they don't have updated information.
They cannot respond to their customers when a customer leaves a review – whether good or bad. This is a huge problem, because it shows a lack of concern for their customer.
They cannot actually update, add or change any information in their listing unless they claim their listing. This is important because they need to be able to update things like business owners, representatives, menu's for restaurants, among other things.
When a customer searches for the business, and the business doesn't have active or updated information for the company, they might get invalid information or information that has expired or is incomplete. This never looks good on a business.
I'm going to show you how to actually find these business owners, and what to do and say to get them to let you claim their listing for them and keep it updated every month.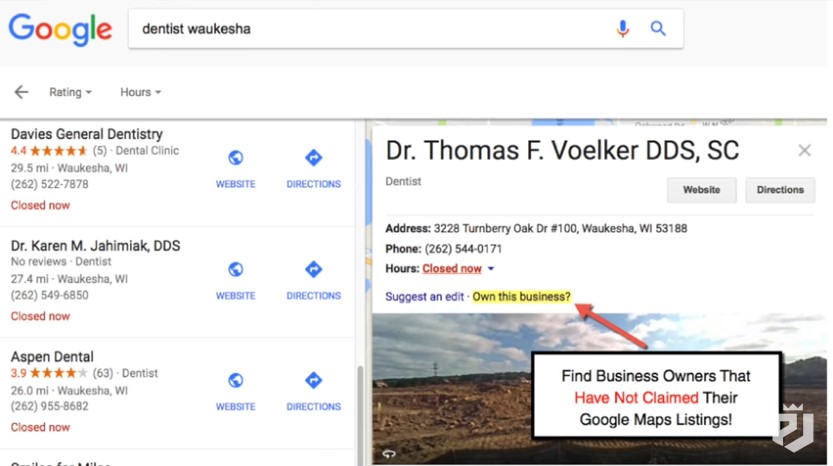 So, what you want to do is go onto Google, and do a search for (as an example) Dentists in your area. You will see listings for all of the Dentist's in your area. If you click on the Dentist's towards the top of the search results, you will most likely see that they have claimed their page. If you click on the listings towards the end of the search results, you will see that many of the Dentist's office won't have claimed listings. Because of this, it works out for you and it also works out for them. You can then reach out to these companies and let them know that they have unclaimed Google listings, which is undoubtedly affecting business and possibly risking their listing because Google is removing unclaimed listings as of July 28th, 2017. From there, you can either choose to charge the business to claim the listing for them, or you can go ahead and do it for them for free with the hope that they will sign up for a monthly SEO plan – backlinking without backlinks, as I spoke about in a previous blog post.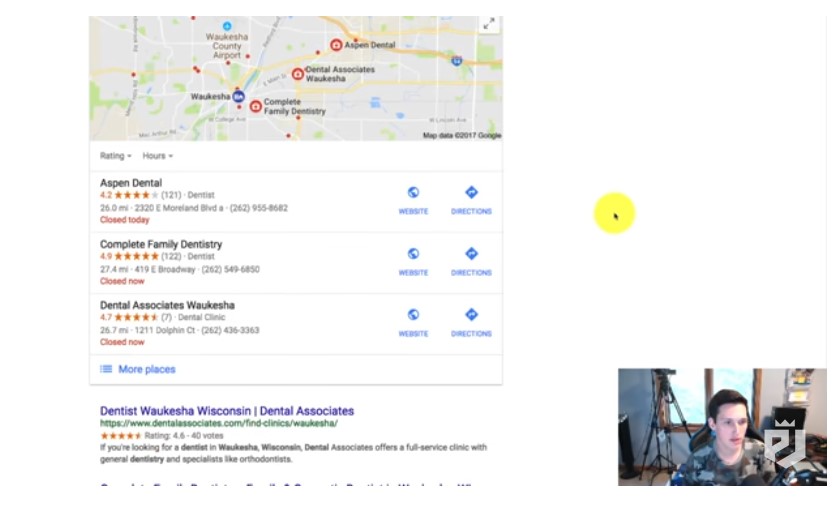 Once you get the listing claimed, it will then begin moving up in the search results on Google, so it will begin to rank. That's where things begin to get exciting for the business owner, because they will no doubt begin getting more phone call and more business.
This is another way to hook the business owner as a client – you can explain the process to them and tell them how you could get them many more clients and much more business if they were to rank higher in the Google search results. Once they see the results, they won't have a problem in having you maintain their rankings every month and paying you whatever you want to charge them. You could even choose to claim their listing for free for them, to show them how your services work and to hook them with honey, so to speak, and then get them to sign up for a monthly service to begin ranking.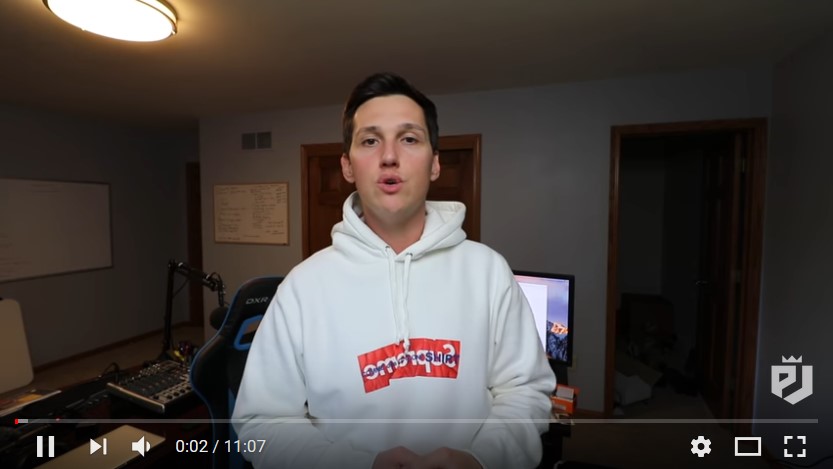 This is a win for you, and for the business owner.
Many people make a large profit off of doing this every month. Some people charge $500 per month, some charge $1,200 – others may charge anywhere up to $2,500 or even $5,000 per month depending on the size of the company and the level of work involved. It's a quick, easy way to make money and that's why I wanted to share this with all of you.
Thanks again for checking out today's blog post, and I hope you will (if you haven't already) click 'Subscribe' below to my YouTube channel where I will continue to post lots of helpful tips and tricks to making money online.
[vcex_button url="https://www.youtube.com/user/iampauljames?sub_confirmation=1″ title="Click Here" style="graphical" align="left" color="black" size="small" target="self" rel="none"]Subscribe To My YouTube Channel Here[/vcex_button]