Hello everyone! Thanks for checking out today's blog post which is focused on drop shipping. If this is something you've been interested in, or if it's something you just heard about, feel free to check out today's blog post for some helpful tips on getting started.

What is Drop Shipping? 
It's pretty simple, really. Drop shipping is basically where you buy an item and instead of you housing that item and inventorying it, you ship the item straight to the person who buys the item. It's really nice because you don't need up front capital to sell the product. You can advertise the item online via a Facebook ad, Shopify ad, whatever avenue you choose to use – and then, your customer purchases the item from you, and the item gets shipped directly out to the customer. You profit the difference. It's pretty magical, really. As an example: If you are selling a bracelet on your website for $10, and the bracelet costs you $5 from the seller, you make a $5 profit off the transaction just for facilitating the transaction, finding the customer, and selling the product.
Drop shipping is a great option for those who are interested in taking that route, but it can come with some headaches and things you need to watch out for – so today, I want to educate you a little bit on drop shipping itself and how you can get started – as well as what to look out for.
How To Get Started
You might be wondering where to even begin. A great place to start is by thinking about topics or things that people are generally interested in. What might someone have as a hobby, that they might like to purchase or make a purchase related to? I took to the internet and did a quick Google search for 'Hobbies' and clicked on a simple yet concise list of hobbies on Wikipedia, where I got some great ideas. From there, you can pick and choose the types of items you want to target based upon the people who might want to purchase them. Remember, people often purchase items for loved ones and friends as well, so keep that in mind when thinking about what to purchase and or advertise.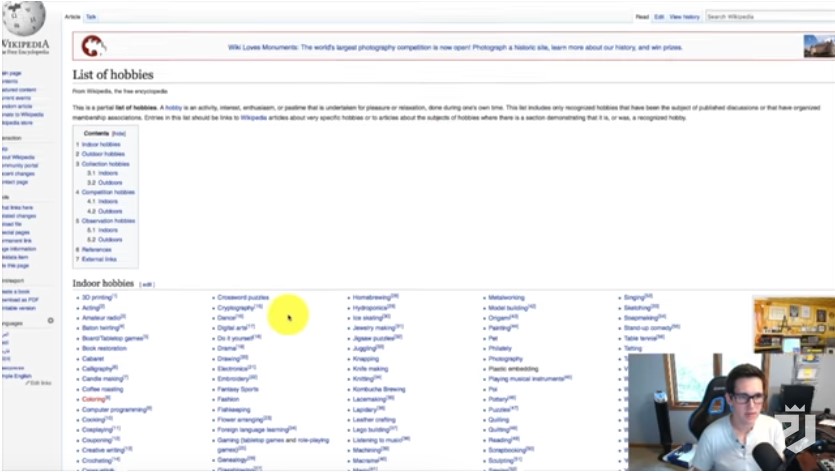 After figuring out what you want to sell, you will need to figure out where you are going to make the purchase from that will be the most economically sound, yet where you can get high quality products from top sellers. Also, it's also important to buy from sellers who ship quickly because nobody wants to wait for their products for too long.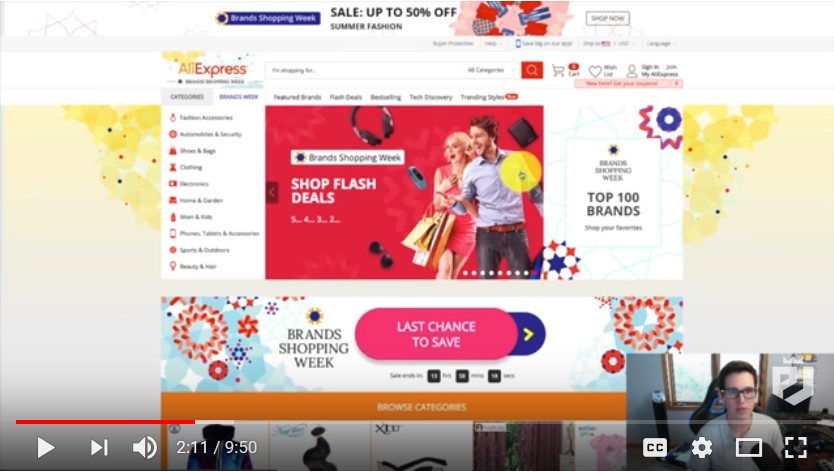 Today, we are going to be using AliExpress as it's one of the industry leading website people who drop ship tend to use. AliExpress allows you to go and source things from China and then have them drop shipped to your customers no matter where they live. When you're thinking about what to look for in drop shipping, it starts with your market. If you're using Facebook as a traffic source, you need to make sure it makes sense – so choose something like a hobby based item, or something that's super popular right now, and base the sale and ad off of that. As an example, we can look up fishing bracelets. If you search up fishing bracelets on AliExpress, you will turn up lots of results and many different types of bracelets pertaining to fishing. Think about your market. Maybe there is someone who would like to have one of these bracelets for themselves, and maybe they would like to have one of these bracelets for a family member. Think outside the box!
What to Look Out For
One of the first things that's really important to do is to make sure the item itself is quality by checking the seller's feedback and reviews. You won't ever actually have product in hand, so making sure you're working with someone who is a quality seller who sells quality items is important. You don't want the bad quality of an item, a transaction, or slow shipping times to reflect on you and your business. Therefore, it's super important to make sure you check into these things before you actually plan to work with a seller.
I always think it's a great idea to check and see if the seller has e-package shipping. It's been the fastest shipping method in my opinion. In this case, it's also important to contact the seller directly and ask them if they would be willing to work with you on an ongoing basis as you are going to be purchasing quite a large amount of products from them – and you'd like to know if they could ship the product out to your customer super fast, which reflects well on you. Also, you should put a disclaimer up on your page saying something like, "Shipping may take 2-3 weeks, but we will do our best to get the item out to you as quickly as possible." Many sellers you buy from if you plan on working with them for a while will get the item out quickly and everyone is happy in the end.

When you actually find something that you want to buy and you want to begin advertising it, what you need to do is go and purchase the item, but include the customer's information rather than your own in the shipping information, and include a note that says, "Dropship; please do not include receipt". This will ensure the buyer doesn't actually see the price you pay for the item, and you can turn around and sell the item for double or even triple what you actually pay for the item through Shopify or through Facebook ads. It's a great business model and a lot of people make a huge profit and do very well for themselves with a drop shipping business.
You could also do a free plus shipping offer, which would hook people into the funnel, which is where you go and purchase an item (usually a cheaper item) that provides them with free shipping, and you turn around and sell the product for whatever fee you'd like plus charge shipping, which would cover your advertising cost and purchase cost, and so you would upsell them with something that compliments your free plus shipping offer. So, you could essentially make a lot of money off of this one sale.
A lot of people have built huge business with this, and it's a great way to go. The main thing is to watch out for slow shipping times, but if you can find a great seller who can get those items out right away, you will do great.
I hope you've enjoyed this blog post, and that you've learned something new, useful, and valuable. I encourage you to put these tips and tricks to use, and give drop shipping a try if you think you are interested in it. You never know how great something can work for you until you try.
If you haven't already, please do subscribe to my YouTube channel simply by clicking the button below.
[vcex_button url="https://www.youtube.com/user/iampauljames?sub_confirmation=1″ title="Click Here" style="graphical" align="center" color="black" size="small" target="self" rel="none"]Subscribe To My YouTube Channel Here[/vcex_button]
Follow me on Social Media:
Facebook: http://www.facebook.com/hellopauljames